Merlin Sheldrake. The name itself sounds like a fictional character drawn directly from tales of magic and mystery. In the book Merlin Sheldrake Entangled Life You are instantly put in mind of an eccentric young man in a wizard's hat and purple robes, instructing young pupils in the ways of sorcery within a cavernous, stone-pillared classroom. This perhaps says more about our exposure to popular children's films and literature, but however you look at it, Merlin will always be a name that makes people stop and think.
Once you get past this, there's the title of the book; Entangled Life. If someone hands you the book without giving any idea as to its nature, or to the genre to which the author is generally connected, you'd first study the cover – Merlin Sheldrake. Entangled Life.
Merlin Sheldrake`s Book Entangled Life
What's it about? Are there any clues anywhere on the jacket? It could be about the ups and downs of relationships. It could be a humorous account of a young man's trials as he launches into adulthood and discovers that the world is a far more complex place than he had imagined.
But there in the middle of the front cover is the answer –
How fungi

make our worlds,

change our minds

& shape our future
Fungi. It's a book about mushrooms. So we have a scientific tome on fungus by a man with the name of a wizard. These two facts may divide the public on whether to delve into the book or hurl it aside. Scientific books have a tendency to draw a readership that is heavily into the subject or using the volume as essential study material for a degree course. Even if you are fascinated by fungi, are you willing to devote your time to a list of facts about them, filled with unpronounceable names and dry scientific theories?
In the case of Merlin Sheldrake's Entangled Life, I invite you to reserve your judgment until you have taken a look inside the remarkable world of mycorrhizal fungi, as described by the man named Merlin.
Buy Entangled Life By Merlin Sheldrake
The Wood Wide Web
If you were expecting the stuffy words of an aged professor, dishing dry facts about fungus, you'd be disappointed. Merlin's words flow, expertly weaving the world below ground, drawing you in and painting a picture of a world that verges on being chthonic. There's very little here that speaks of dusty lecture rooms or slumber-inducing discourse on the topic.
Merlin is clearly qualified to deliver this subject and in the most eloquent way possible. He makes the science accessible to the layman while keeping the expert happy with a review of all the current theory on fungi, as well as posing questions that will require further research.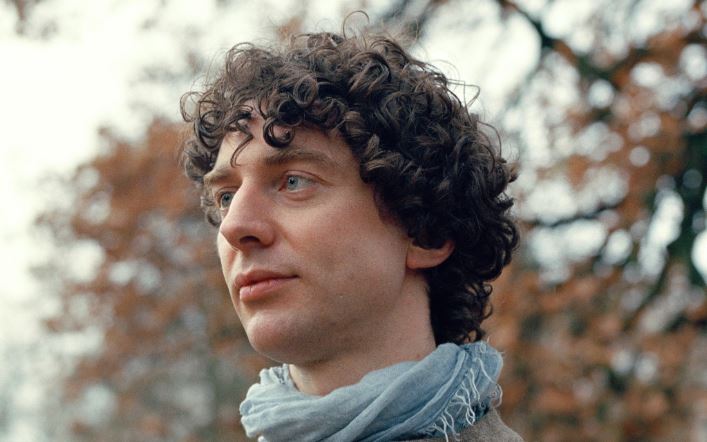 Merlin Sheldrake
Merlin Sheldrake
His studies, undertaken mostly at Cambridge University, were backed up by field research as far away as Barro Colorado Island in Central America, where he met and worked with some of the top names in the field. During his time at Cambridge, he read a paper written in 1988 by a plant scientist by the name of E.I. Newman relating to mycorrhizal links between plants. This paper suggested that a network existed beneath the ground that allowed plants to communicate with each other over a vast area. Merlin took this idea to heart and made it the focus of his research.
And this brought him to the idea of what he likes to call the 'wood wide web'. This network is the real fungus. Mushrooms are essentially a fruit that sprouts above ground, much as an apple grows on a tree. Imagine the apple tree beneath the ground, unseen.
More than this, the network of fine fibers stretches right across entire forests, acting as a means of sending alarms when there are dangers about, such as various types of beetle or aphid that might attack certain plants and trees. The plants and fungus have a symbiotic relationship, each assisting the other in the business of survival. Unable to perform photosynthesis, the fungi relies on the trees and plants for food. The fungi, in turn, acts as an extension of the roots, sending nutrients back to the tree. And this relationship is thought to be around four-hundred and fifty million years old.
Critical Role
The deeper you get into the book, the more obvious it becomes that you (unless an expert beforehand) knew absolutely nothing about fungi. Whether we realize it or not, fungus is everywhere and we would be lost without out it. It plays an essential role in the running of entire ecosystems, and the study of it can only increase our knowledge and understanding of life on earth – and possibly how we can rectify the mistakes we have made (and are still making) in order to avoid environmental catastrophe.
The author's enthusiasm for his subject is infectious. This book makes you want to head out to the nearest woodland and immerse yourself in the world of mycorrhiza, hyphae, and mycoheterotrophs.
Update
In this video released by Merlin Sheldrake he eats mushrooms sprouting from his book, Entangled Life.
Conclusion
Far from being your typical science textbook, this is an accessible, enjoyable, and fascinating read. As a bonus, the audiobook version is read by the author himself, and reports suggest that even his voice matches the persona you may expect from the name.
Merlin gets across the vital role that fungi plays in our very existence, with fact after remarkable fact. The few illustrations that occasionally punctuate the book have the added attraction of being painted using ink made from mushrooms!
In the end, the book raises some fundamental questions about exactly how much we understand about our environment and the delicate ecosystems within it. The responsibility to observe, understand, and protect it is ours alone. Few non-fiction books can claim to evoke such passion.
Incidentally, the author lives up to the quirkiness of his name in a number of ways. He plays (or played) the accordion in a band called the Gentle Mystics, fronted by his brother, Cosmo. He was also known to brew his own cider and mead at home.
Not that you'd expect anything less.