I have not yet even written my review of the benefits, negatives, tastes, prices and availability of Bulletproof Coffee, the accompanying MCT Brain Octane Oil and the Grass Fed Ghee butter that people add to it for the essential fats and oils but….

It was brought to my attention during the many hours of my life I have spent listening to Joe Rogans podcast. It interests me not only because of my taste for coffee but also the added health benefits and alertness/focus it is said the added ingredients give.
If you are interested in buying/trying some of this American product yourself the best place seems to be Amazon for UK people, I have placed some links to the products below
Bulletproof Mentalist Coffee
Bulletproof Upgraded Octane Oil (MCT)
Organic Grass Fed Ghee Butter
All or some of these products including a few extra I did not mention like coconut oil and Bulletproof collagen protein powder are added together in a food blender to make the best tasting most fulfilling latte ever! I have listed a Nutri-Bullet Food Blender below not because you need that specific one but the name fits the subject and sprung to mind.
Talk about a great gift idea!
Now lets get down to how we go about making it!
How to make bulletproof coffee
Firstly go and grad the ingredients and a good blender. You definitely need the blender trust me I tried it without when i first got the ingredients because I was impatient and my Nutri Bullet had not arrived and it was an experience to say the least.
Organic Grass Fed Ghee Butter
Bulletproof MCT Brain Octane Oil
Bulletproof Coffee
A good blender (I use a Nutri Bullet)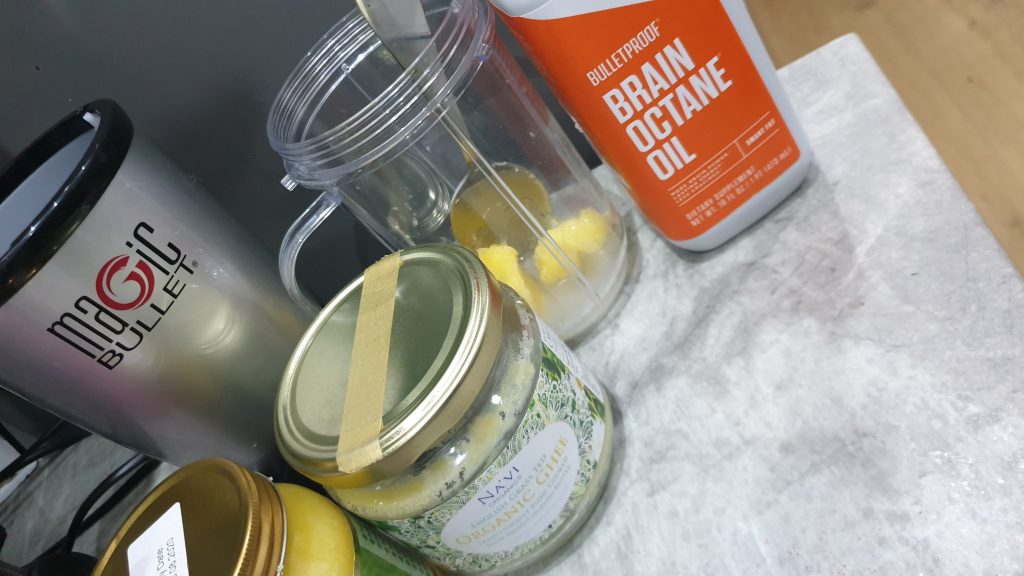 Preparing the Bulletproof coffee
You can prepare this like you do with any ground coffee beans using a French press or cafetiere. Just simply add hot water.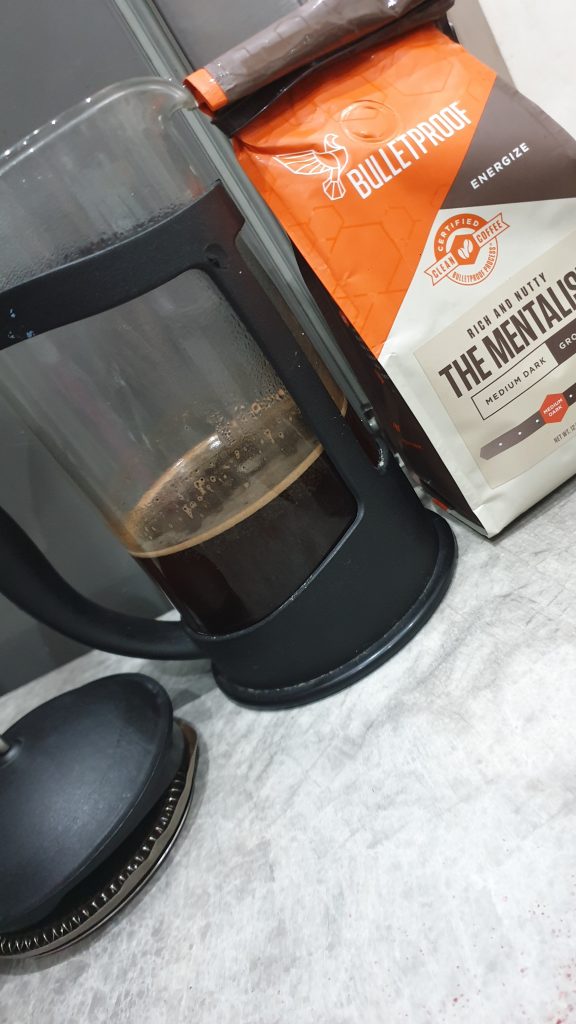 Then you place a tables spoon of Ghee butter in the blender, a tablespoon of MCT octane oil and add the hot coffee. Then simply blend it.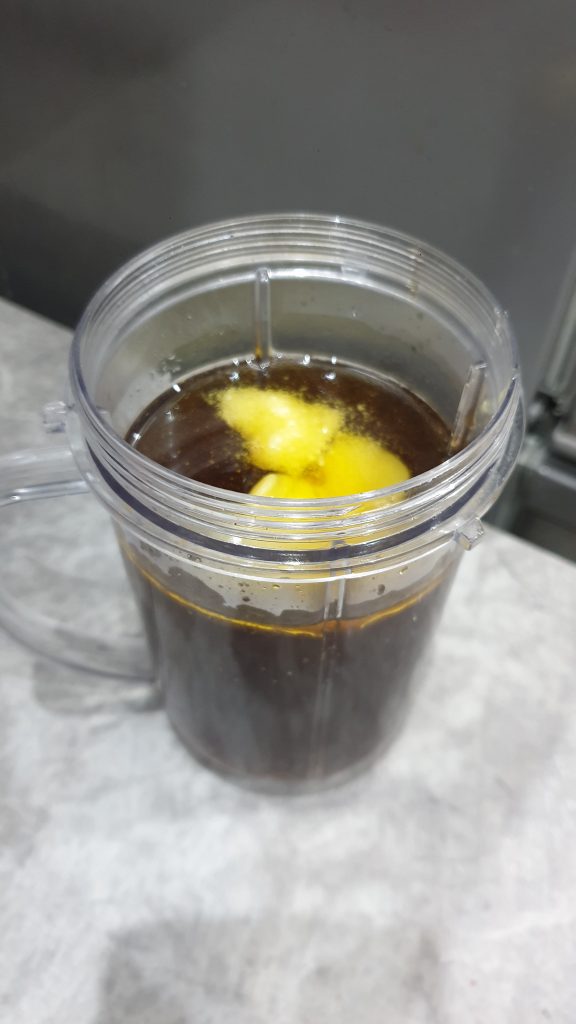 The final result is a creamy very tasty and frothy Bulletproof coffee!