Each of the six episodes focused on a different main character but, because they were all based in the same town, these characters also made cameos in other episodes. Coogan collaborated with a variety of comedy writers to create the series, including Graham Linehan, Henry Normal, Geoffrey Perkins, Patrick Marber, and Arthur Matthews.
Coogan's Run came after Coogan's success with The Day Today and Knowing Me Knowing you with Alan Partridge, but before the success of I'm Alan Partridge. And it allowed Coogan the chance to showcase what he could do with a variety of characters. As with a lot of Coogan's other works, every character has fundamental flaws, and are often deeply dislikable, but have something about them that inspires the viewer to root for them even when they are being insufferable.
Coogan's Run: The Lowdown
Paul Calf
Viewers were already familiar with Paul Calf from The Day Today. In the Coogan's Run episode Get Calf we are also introduced to Paul's sister, Pauline Calf. In this episode, Paul Calf witnesses a bank robbery while he is cashing his dead dad's giro check and testifies against the robbers. Unfortunately, they escape from prison and Paul is forced to go on the run, hiding in a religious cult.
Paul Calf famously loved Manchester City and beer but had a deep dislike for students and Coogan played him in a variety of settings outside of Coogan's Run, including Jonathon Ross' Saturday Zoo. Before Coogan's Run, Paul and Pauline Calf had also featured in Paul Calf's Video Diary (1993) where Paul and Pauline experienced a series of drunken shenanigans over New Year's Eve and New Year's Day, with Paul in pursuit of his ex-girlfriend Julia. In 1994, they also appeared in Pauline Calf's Wedding Video, with Pauline finally marrying the man of her dreams, but with the drunken brawling you might expect from a Calf wedding.
In 1996, Steve Coogan and Henry Normal produced the tie-in book, Paul Calf's Book for Boys/Pauline Calf's Book for Girls, as well as the accompanying The Paul and Pauline Calf Audio Experience. The latter being much more than a straight reading of the book, with a whole host of extra hilarious content.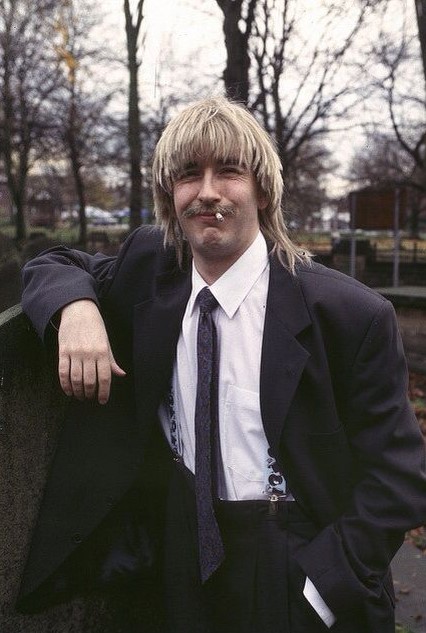 Gareth Cheeseman
Gareth Cheeseman, an arrogant and bombastic software salesman, appears in the Coogan's Run episode Dearth of a Salesman. Many people see Gareth Cheeseman as reminiscent of Alan Partridge, and he does share many of the same foibles. In this episode, he arrives at a hotel to attend the Microsell '95 conference, hoping to make a big sale so that he can get into the Diamond Club. But his obsession with his car results in shenanigans that get in his way.
Gareth Cheeseman is known for his obsession with his Ford Probe company car, his Hugo Boss suit, and his "I am a tiger. Grrrrr!" mantra in his hotel bathroom mirror. Like Alan Partridge, Cheeseman is selfish and entitled, but not quite as good at what he does as he thinks he is. He almost makes it to where he wants to be, but falls at the final hurdle.
The character of Gareth Cheeseman came about from Steve Coogan's experiences doing stand-up comedy at a variety of corporate events where he would have come across his fair share of salesmen.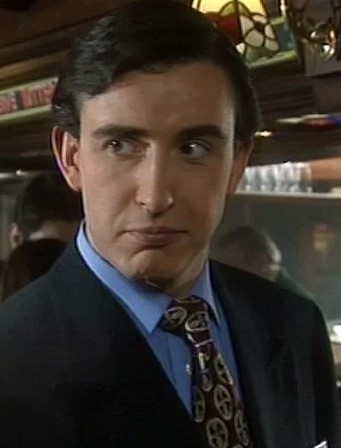 Ernest Moss
Ernest Moss featured in the Coogan's Run episode A Handyman For All Seasons. This episode is set in Ottle's past in the 1960s. Paul Calf's dad, Peter Calf, makes an appearance. Ernest Moss is a boring handyman whose idea of a good time is to read The Story of Concrete, but when he discovers that Ottle is to be turned into a fairground he makes it his duty to stand in the way. Ernest Moss had previously appeared in some of Coogan's live shows, giving safety demonstrations.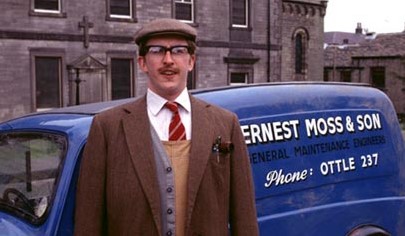 Mike Crystal
In the episode Thursday Night Fever, Steve Coogan creates something of a Russian doll with his characters. Coogan plays Mike Crystal who himself develops the alter ego of his own brash agent, Clint Stallone in order to get himself more work. This idea turns into something of a Shakespearean farced when the boss of the club, Clement, believes that Clint is real and finds him in an uncompromising position with Mike's girlfriend.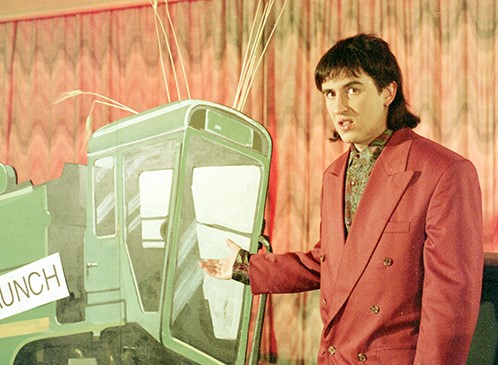 Stewart and Guy Crump
Coogan's Run takes somewhat of a dark turn in the episode Natural Born Quizzers. Quiz-obsessed brothers, Stewart (played by Steve Coogan) and Guy Crump lost in the final of the quiz show Top of the Class back in 1975 and went on a rampage, burning down the TV studio and killing their own parents and one of the sisters from the opposing team in the process. Now released from prison after serving 20 years, they want a second chance at winning the quiz and some revenge.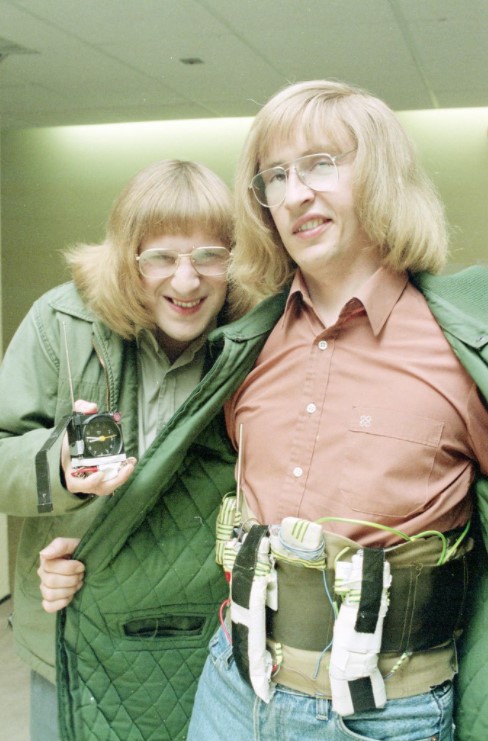 Tim Fleck
Tim Fleck is the curator of a rather dull museum in the Coogan's Run episode The Curator. He is devastated when he finds out that his beloved museum is going to be turned into a steakhouse after his mother's death. On opening night, a masked gunman kills some important diners that are connected to the taking over of the museum.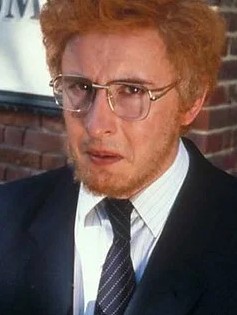 After Coogan's Run
Coogan's Run had a short, well, run of only six episodes. After which, Steve Coogan went straight into creating even more weird and wonderful characters. Each and every one completely different from the last, and often with that Coogan touch of being just a little bit pathetic and strangely likeable.
Tony Ferrino
Tony Ferrino was the "biggest singing star in the heaven's of Portugal's entertainment industry" and in the 1996 Pozzitive Television concert The Tony Ferrino Phenomenon, Coogan really did put on a show. Featuring some big stars at the time, such as Kim Wilde, Mick Hucknell, and Gary Wilmot, The Tony Ferrino Phenomenon was a masterful spoof concert showcasing the amazing career of Tony Ferrino. The BBC even produced a spoof documentary interview with Coogan and Ferrino to further the illusion that he was a real person. The documentary "Introducing Tony Ferrino – Who? And why? A Quest", was aired the day after the concert and was advertised as being an in-depth interview with the man himself.
Much of the comedy focused on Tony Ferrino's patchy grasp of English, resulting in a series of amusing misunderstandings and double entendres. He even released two singles – Help Yourself/Bigamy at Christmas in 1996 and Phenomenon in 1997, the former reaching 42 in the UK singles chart. With Tony Ferrino, Coogan really got the chance to blur the boundaries between fiction and the real world. Something he has done quite a few times since with the character Alan Partridge.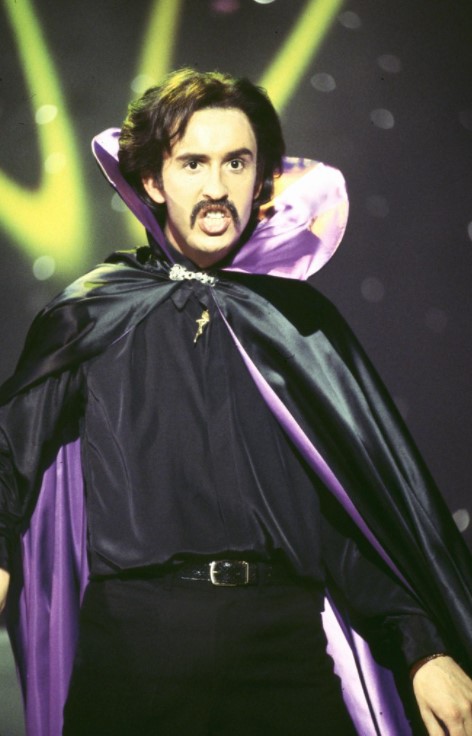 Madchester
Steve Coogan didn't create 24 Hour Party People, but he did take the lead role of Tony Wilson, a Granada news reporter and the owner of Factory Records. The film is a homage to the Madchester music scene of the 1970s and 1980s and uses a mix of real events and some creative storytelling, with Wilson breaking the fourth wall throughout the film. Joy Division/New Order, The Happy Mondays, and The Stone Roses are all part of the plot and there is even some real archive footage of concerts, including the Sex Pistols.
Tom Saxondale
The 2006 BB2 TV series Saxondale featured Steve Coogan as Tom Saxondale, a self-described free thinking roadie turned middle-aged owner of a pest control business living in Stevenage. Having come out of the other side of a nasty divorce and now with Welsh girlfriend Meg, Saxondale has to try to manage his anger while dealing with the great British public and being reminded that he never toured with Led Zeppelin.
Alan Partridge
Steve Coogan's longest-running, and most popular, character Alan Partridge has been around since the 1991-1992 radio series On The Hour. Since then, he featured in The Day Today, Knowing Me Knowing You, I'm Alan Partridge, Mid Morning Matters, the feature film Alan Partridge: Alpha Papa, and most recently This Time with Alan Partridge. There have also been two "autobiographies" by Alan Partridge released – I, Partridge: We Need to Talk About Alan, and Nomad. Alan Partridge was ranked 7th in Channel Four's 100 Greatest TV characters.
With Alan Partridge, Steve Coogan has continued with his blurring of fiction and reality. Many of his TV appearances, and his books, place Alan directly into the real world. So much so that it can be easy for people to forget sometimes that Alan Partridge is a fictional character.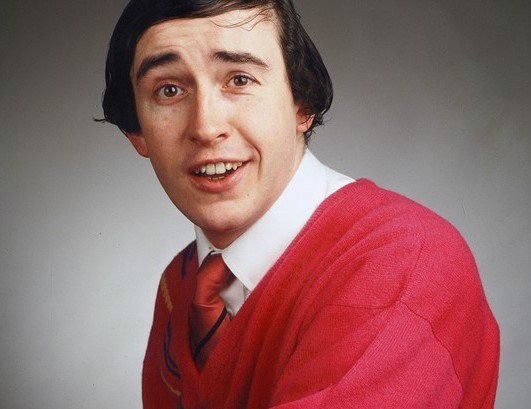 Final thoughts
Coogan's Run was a unique part of Steve Coogan's creations, in that it featured such a wide range of characters. As was often the case with some of our most-loved comedy, there were only a small number of episodes made. But the series as a whole really shows Coogan's quality craftsmanship, with unforgettable characters such as Paul and Pauline Calf and Gareth Cheeseman. And no sooner had he finished making Coogan's Run than he went straight into creating even more TV history, with new characters such as Tony Ferrino.